Bonds-Wilson alumni and teachers recall integration of beloved Liberty Hill school – Charleston Post Courier
NORTH CHARLESTON — In African American communities, the schools provide a sense of purpose and pride. But schools are subject to changes imposed from above, often in response to social imperatives such as desegregation. Sometimes those changes accommodate community needs. Sometimes they don't.
On Sept. 19, the Bonds-Wilson High School class of 1970 gathered to mark its 50th anniversary — one year late because of the COVID pandemic. This was the last segregated, all-Black class at the renowned school. The next academic year, Bonds-Wilson was integrated. White students began to enroll there and Black students were bused to North Charleston High School (then mostly White), Stall High School and Chicora High School.
Back then, students attended elementary school through sixth grade, then high school for six years.
Many of the students who would have been part of Bonds-Wilson's class of 1971, therefore, graduated not from the school they knew and loved, but from a new place they were forced to attend.
Roger Washington, president of the Bonds-Wilson Alumni Foundation, was among the first Black students to graduate from a different school. He was forced to transfer to Chicora for the 1970-71 academic year, he said.
"My heart is still broken," he said. "I wanted to march at Bonds-Wilson and graduate there."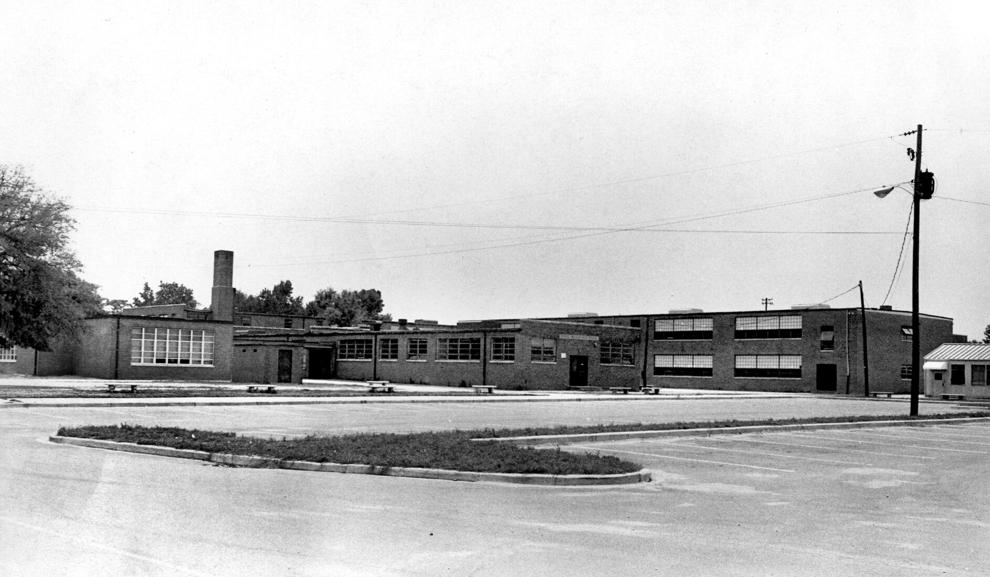 The reunion was more than a gathering of alumni. The Bonds-Wilson students who finished their high school career at another school received honorary diplomas. And the event served as a reminder of a fraught moment in history that continues to reverberate. Charleston County schools today are more racially divided than they were in the early days of desegregation.
Bonds-Wilson was erected in 1951 a couple of blocks north of East Montague Avenue, graduated its first class in 1953, and closed for good in 1985. During its run, it attracted some remarkable educators and provided its neighborhood, Liberty Hill, with its centerpiece. The Grant family, descendants of Liberty Hill co-founder Ishmael Grant, donated the land upon which the school was built.
The school was a rallying point, a place for the community to convene, a promise for the future, and an expression of cultural pride, several alumni and former teachers said.
But it was taken away, and Liberty Hill hasn't been quite the same since.
'Separate but equal'
A fascinating legal irony lies behind the creation, and then the demise, of Bonds-Wilson. The Briggs v. Elliott case, decided by a federal court in Charleston in 1952, upheld the separate-but-equal doctrine. One of three judges, J. Waties Waring, dissented, arguing that "segregation is per se inequality," and his dissent informed the 1954 Brown v. Board of Education decision, which declared segregation in the school unconstitutional.
The Charleston County School District, partly responding to legal issues raised in the Briggs case, built Bonds-Wilson in order to provide a "separate but equal" education to Black students in the North Area. Eventually, desegregation took hold in South Carolina. Charleston County's schools were the last holdouts; in 1970, they finally honored the Supreme Court decision made 17 years earlier.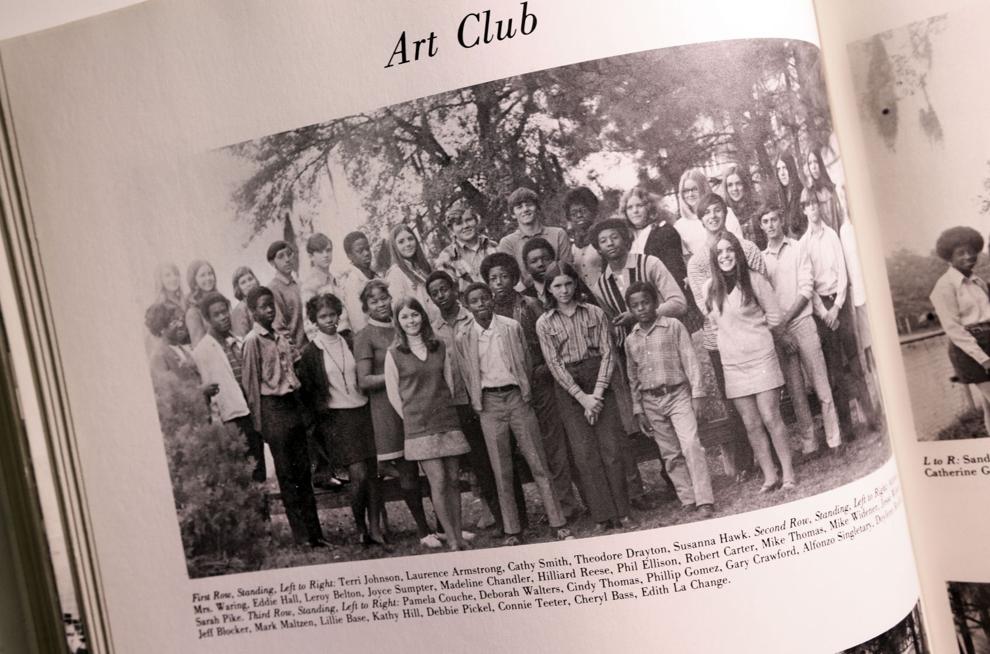 Disaster did not strike. For the most part, the kids at Bonds-Wilson got along and the school continued to thrive, according to teachers and alumni.
Some of the White students came from military families living in the area — the Naval Base was nearby — families who appreciated the academic zeal and enforced discipline at the school, according to former band director Lonnie Hamilton. White parents wanted their kids to join band, and not only because of the music, he said.
But the facilities were deemed inadequate. The school was comparatively small. It had no proper band room, even though the band program was perhaps the school's biggest draw. Hamilton worked with his young musicians inside a Quonset hut. And, like many buildings of that period, Bonds-Wilson had been constructed, allegedly, with a liberal use of asbestos.
Now that district schools had been desegregated, and certain facilities originally constructed for Black students were no longer considered up to snuff, officials decided to shut down and demolish the school.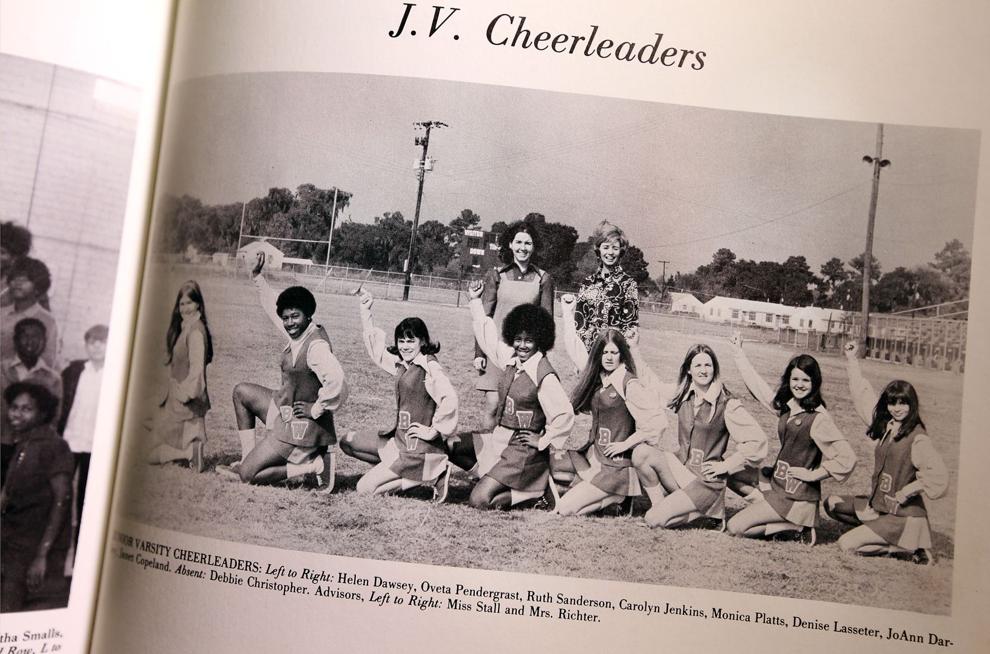 In its place, the district erected two magnet schools — School of the Arts and Academic Magnet High School — that have been cited by supporters of "school choice" as model institutions and by critics as examples of how the school district has enabled and exacerbated racial segregation.
Integration was not easy, especially for those who were compelled to leave their beloved school.
History teacher Liz Austin, who worked at Bonds-Wilson during the 1960s, said it was a pillar of a cohesive community. The faculty and staff were treated with respect, she said. Teachers strived to be fair and always were presumed to be right.
"It's a school I remember with a great deal of fondness," she said. "The only thing I regret is that it closed, and Black students and teachers assimilated into White culture. It's always Black people who are expected to adapt, not the other way around."
Fear of the paddle
Hamilton, now 94, was a celebrated band director at Bonds-Wilson, to be sure, but he was also a father figure, a mentor, a drill sergeant, a chaperone and a guidance counselor insisting students go to college. He arrived at Bonds-Wilson in 1955 and spent 20 years in the classroom until his promotion to director of adult education for the school district, a post he held for a decade.
The same year Bonds-Wilson received its first White students, Hamilton integrated Charleston County Council. He served 22 years, retiring in 1992. His professional and political careers were enhanced by his musical one. He had picked up saxophone as a child, fascinated by the Jenkins Orphanage Band, and soon was performing. His band Lonnie Hamilton and the Diplomats was a mainstay of Charleston's music scene for decades.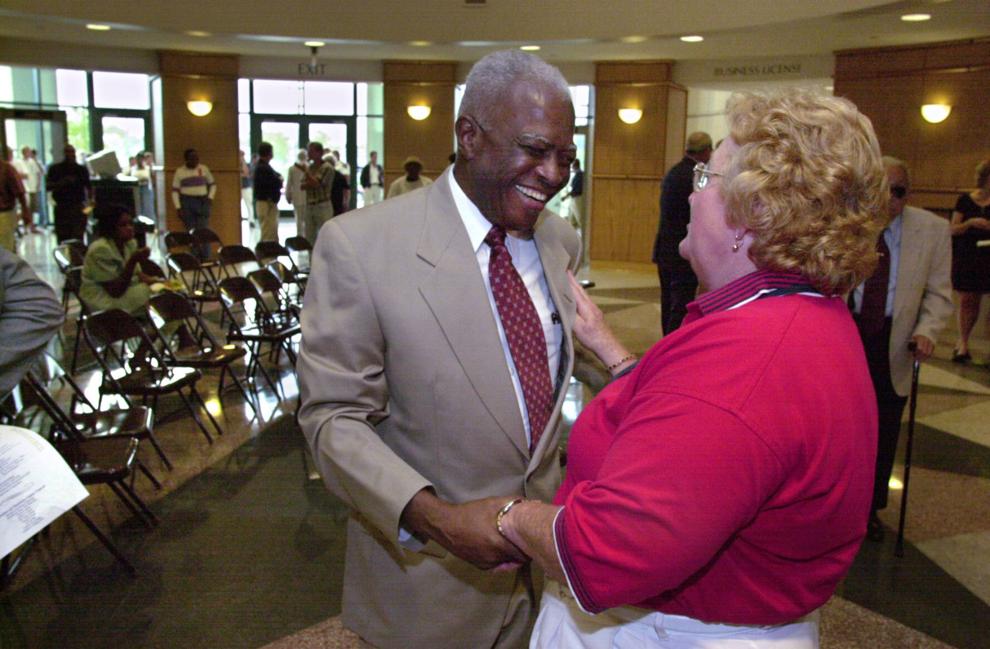 His upbringing and early adulthood were strictly segregated. He attended the historically Black Burke High School (only because he lied about his address) and then S.C. State College in Orangeburg before he landed his teaching job at Bonds-Wilson.
Integration of the high school had its risks and challenges, he said in an interview with The Post and Courier.
The administration had decided independently that the White families would not accept Hamilton as a teacher of their kids. So he was offered a vice principal position at one of four schools. But White parents did want Hamilton, he said, recalling a conversation he had back then with Assistant Superintendent Malcolm C. Hursey.
"They want you to stay in the classroom," Hursey told him.
"Did you tell them my philosophy about discipline?" Hamilton wanted to know, alluding to the paddle he kept in his office but rarely used any more.
A parents meeting was arranged where White people reiterated their support of Hamilton. Apparently, they liked that he was a disciplinarian, and that he had a reputation for ushering kids off to college.
Nevertheless, the topic of corporal punishment did come up, as White families didn't much like the idea of a Black man punishing their children, Hamilton recalled. One White woman asked about it.
"I hear you have a paddle?"
"Yes, ma'am."
"Well, the paddle has to go."
"Well, I can do that."
In 1970, Hamilton attended a community meeting in Union Heights at which residents expressed concerns over an exposed sewer line that ran down the middle of a street. Someone suggested voting Hamilton onto County Council.
He wasn't really interested. Soon after, in an eighth grade class at Bonds-Wilson, the students handed him $23. They had pooled their lunch money to help Hamilton run for office.
"I cried openly in that classroom," he recalled. "They didn't know what they were doing, but they knew that something had to be done."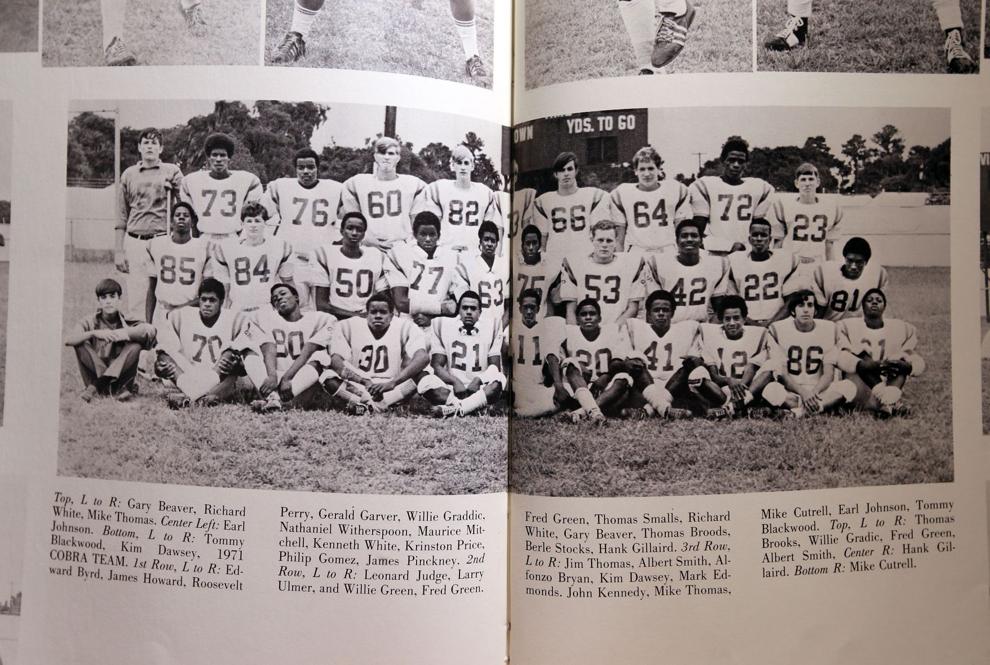 School officials discouraged him, saying his job could be in jeopardy, but a couple of powerful allies in the community, a judge and an attorney, notified the district that prohibiting Hamilton from running was an infringement on his civil rights. District officials backed down.
For much of his teaching tenure, Hamilton was paid 10 months of the year. To generate needed income the other two months, he took on painting jobs for the district — until he learned one day at North Charleston High School that the White band teacher there was paid 12 months of the year.
"So I went to my principal and said, 'I'm not going to paint anymore,'" Hamilton said. "The next day, I get a call saying the superintendent wanted to see me." He was escorted to the superintendent's office the back way, he said.
In a brief encounter, Superintendent Gordon Garrett showed his displeasure, the former band leader said.
Two days later, back at Bonds-Wilson, Hamilton signed a 12-month contract.
Ongoing segregation
Don Kennedy, Charleston County School District's chief financial and administrative officer, said the difficulty in addressing racial segregation originates with the establishment of the unified district in 1967, when the General Assembly passed Act 340, consolidating eight separate districts.
Those smaller districts, some urban, some rural, became today's constituent districts, and they retained authority to determine faculty staffing and school zones.
The federal government, in the 1962 case Brown v. School Dist. No. 20 Charleston, had declared Charleston County's school system to be "completely segregated." The district court demanded remedial action.
While the case was pending, the General Assembly passed its consolidation plan. More than two decades later, the schools still were largely segregated and another lawsuit was filed, U.S. et al. v. Charleston County School District. et al, in 1990, which challenged the lawfulness of the constituent boards, arguing that they contributed to racial segregation in the county.
Judge Solomon Blatt determined that the district was sufficiently "unified" and that the de jure, or institutionalized, segregation of the past was no more.
Problems have persisted, though, presenting challenges that can be traced back to Blatt's opinion, Kennedy said.
"Act 340, whether it was designed this way on purpose or not, led to high levels of segregation," he said.
Today, certain schools remain predominantly Black or White, even though they are located in areas with a diverse population. Critics have long argued that "school choice" policies tend to make the problem worse because talented students are drawn away from neighborhood schools to enroll in magnet, charter and Montessori schools. Declines in student enrollment result in corresponding declines in funding.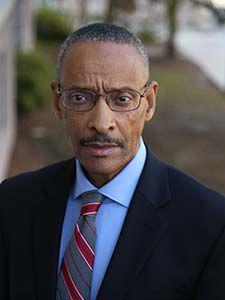 District officials have confirmed that school choice was worsening racial segregation, but they have defended the practice, arguing that academic variety is important and parents should have a say in where their kids go to school.
Buist Academy and Academic Magnet High School were created to encourage integrated student populations, and both once were relatively diverse. Today, both are mostly White.
It's not for lack of trying, Kennedy said. And now the district can try again. It has already launched its "cultural competency" program, meant to foster racial and cultural sympathy and understanding among educators and administrators. And it could decide to use some of its $163 million in federal Elementary and Secondary School Emergency Relief funds to address issues of racial segregation, he said.
"We are, in fact, looking at how do we use those dollars to better position our schools generally," he said.
But the district can't act in isolation; it requires community engagement, Kennedy said.
"What does the community think about how kids segregate?" he said. "If they think it's inappropriate, how does the community engage?"
Since de facto segregation is unlikely to be solved any time soon, the remedy in the meantime must be better allocation of resources, Kennedy said.
'A very conflicted time'
James Turner was a White student who transferred to Bonds-Wilson from Remount Road Elementary School for the 1970-71 academic year.
He remembered when, in eighth grade he and other students received a sealed envelope from the principal. Inside was the name of the school they would attend the following year. Most of the kids were assigned to North Charleston High School, but a few read the words "Bonds-Wilson" on their slips of paper.
Some kids laughed at those who drew the short straw, resorting to racist epithets, Turner said.
There was some tension that first year of integration, he said. Police were always present. Bonds-Wilson Principal Theodore Collier told students and teachers about his successful experience with desegregation in the military, then issued an ultimatum: Deal with it or be expelled. It worked, Turner said. Everybody dealt with it.
Before it was demolished in 1985, Turner, Hamilton and others salvaged photographs, yearbooks, and a host of memorabilia from their school, then found a home for the collection in the Bonds-Wilson Room of the library at the School of the Arts.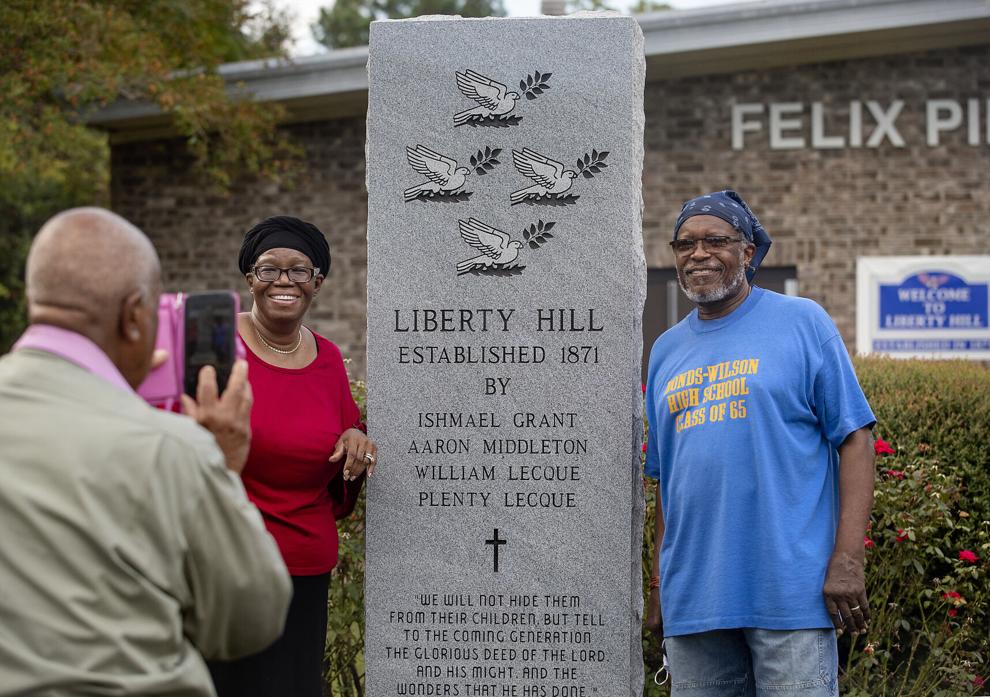 The Rev. Bernard Whaley, 68, of Moncks Corner, graduated from Chicora High School in 1971, after five years at Bonds-Wilson. He played trumpet in Hamilton's marching band, then went on to S.C. State where he continued to play music.
The school had many male teachers who served as role models, Whaley said. And the community was very involved in campus life.
When he was forced to transfer, he rebelled a little by refusing to join the Chicora band. Others refused to join the football team, he said.
"We understood what was going on: the civil rights movement. And we realized they thought this was best for us. But it was not."
White students were unwelcoming, he said. Black students resented the sudden turmoil.
"It was a very conflicted time," Whaley said. "We were thrust into this realm of change, not prepared."
Washington, the Alumni Foundation president, said his alma mater attracted Black students from all over the tri-county region. They converged in Liberty Hill and often remained in the neighborhood all day to participate in athletic activities and other after-school pursuits.
"We became one united community in Liberty Hill, from all of the pocket communities," Washington said.
The Juke Box was a gathering spot, he said.
"Grumpy's sold the best boloney sandwiches this side of Heaven."
And Bonds-Wilson was the intellectual engine that drove it all.
"It was our nest for education," Washington said.
Now, only memories remain.