Low Bond Yields Are a Polarizing Issue for FANG-Dominated Stocks – Bloomberg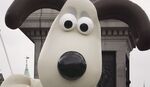 To get John Authers' newsletter delivered directly to your inbox, sign up here.
There are some remarkable goings-on in the markets. Most of them are linked to each other. So as a new week starts, this is an attempt to draw together the strands. Here we go.